A wood door brings a luster to any room. We provide the quality and service that you need for a great investment into your business. We service the Greater Denver area with the quality and guarantee that you have come to expect with your investments.
No matter what type of wood door you need, Champion Enterprises is here to help. We represent the top architectural wood door manufacturer – Graham Wood Door Systems. Contact us now so that we can get you the correct design and solution for your space.
We offer a wide variety of options. Whatever you can image, we will work with to make a reality. Some of the combinations you will see include Natural and White Birch, Natural and White Maple, Cherry, Oak, Walnut, and more. With a mix of design and wood designs that will explode across the room, and high function hardware, we can design and install your dream entrance.
Champion Enterprises works hard to give you extensive selection and high quality products.
If you are looking for a specific manufacturer or a specific finish on a wood door, we can help you get it. All popular styles and colors are available. Match your wood door with quality hardware and frames from Champion Enterprises and you have a winning combination!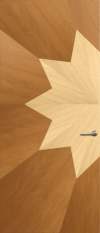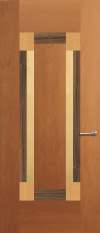 Our versatile systems allow us to address all aspects of your project. Hollow metal doors and frames are an essential part of most construction projects. Champion Enterprises focuses on a quality product that will last. That is why we deal directly with the best hollow metal manufacturers like Timely to ensure you get a quality product when you need it.
Our on-site fabrication shop has the ability to handle any job with extraordinary care given to finishing. We stock metal doors in 3068, 3070, and 3080 prepped for 161 and 86 prep. Frames from 5 3/4 to 8 1/4 jamb depths.
Champion Enterprises either stocks, or has access to, almost every type of hollow metal door for your design.
All our doors and frames are tested in accordance with SDI and NAAMM standards. Fire labels can be applied in our factory authorized shop. To ensure the best quality, Champion tests and verifies every door and frame we install.
Hollow metal doors and frames are Champion Enterprises' focus. We stand behind our product and service. Please contact us today to see why so many stick with us!

Protect your Business
Over the past ten years, Champion Enterprises has helped national retail chains secure products from jewelry and electronics to tobacco and pharmaceutical drugs. The Trident quickly became the most popular back door exit lock that actually stopped break-ins.  It is successful because it met two major requirements that every pharmacy/retail store needed to meet.
Educate yourself on the different systems and how their application can help you. Additionally, set an appointment with us and we will help evaluate what would work best for you.