Champion Enterprises works with some of the best hardware suppliers in the industry. We have a wide variety of solutions for your building access needs. When you invest in the right door let us help you get the right openers and closer. No one has better access to hardware in Colorado that Champion Enterprises. No matter what you are looking for, closer, locks, kick plates, exit devices or even just door and wall stops, we have it.
We strive to have the most complete line of products available to you. Our warehouse does have some standard stock items for your needs. However, we have a great relationship with many suppliers to get you the correct hardware not just the excess off our shelves. Our complete line of hardware fulfills all your institutional, commercial and industrial requirements.
Let us craft the correct solution for your application
Architectural grade hinges, floor and wall stops, cylindrical lever locks, cylindrical knob locks, mortise locksets, deadbolts, push and pull sets, kick plates, electric strikes, exit devices, thresholds, weather-stripping and much, much more!
Contact us now for the best consultation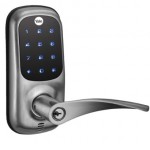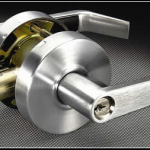 Some of our Recent Installs!